 OXAMA IS A REAL REVOLUTION IN FREEDIVING WORLD
TRY THE UNIQUE AND AMAZING IMMERSION EXPERIENCE
OXAMA AND FREEDIVING DISCIPLINES
OXAMA is able to manage pre-set programs for static, dynamic, deep immersion freediving and spearfishing with dedicated diving parameters and different behavior for each discipline. Each program can be personalized by setting which parameters are communicated, with which frequency or threshold value for each parameter.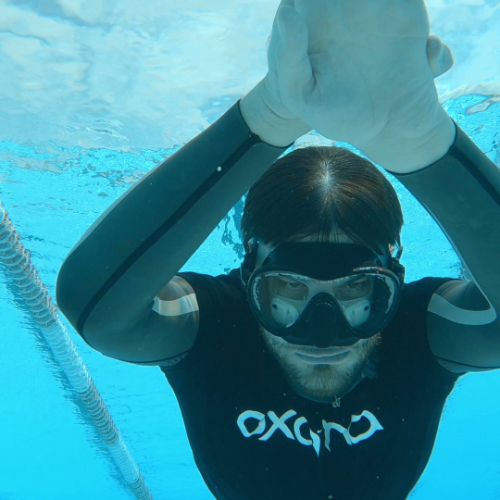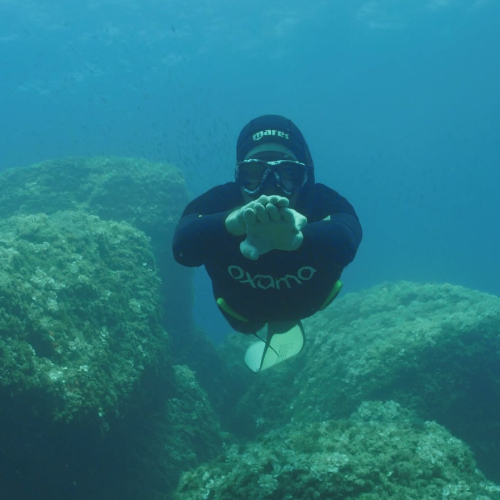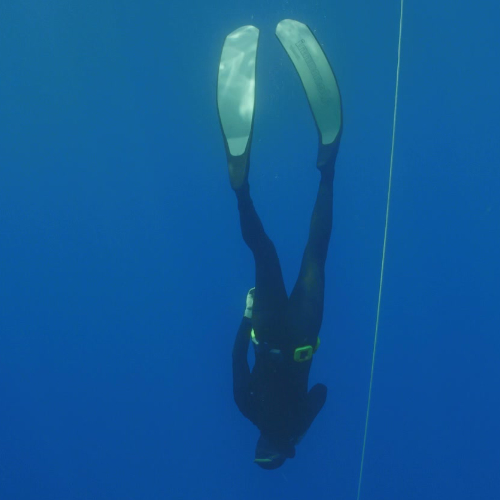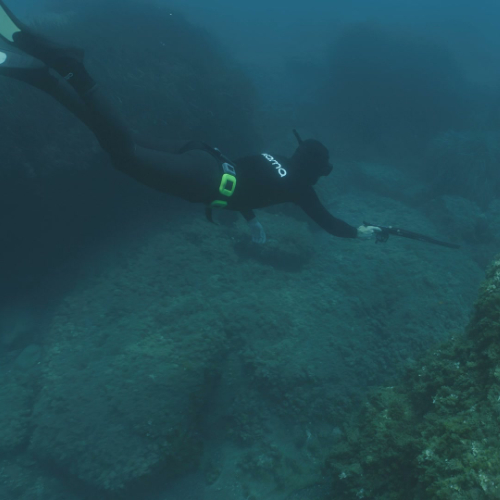 KNOW MORE ABOUT OXAMA?
Thanks to the OXAMA APP it is possible to process all the biometric recoreded parameters during freediving through specific correlation graphs.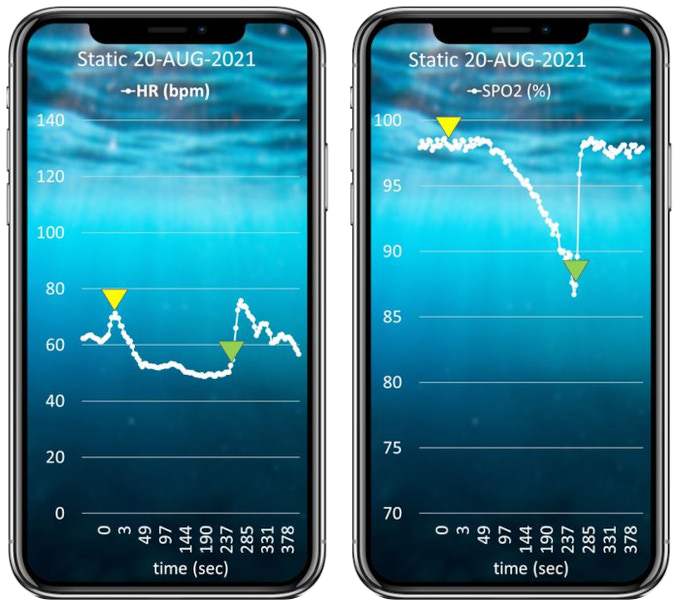 You could be interested in exploring your biometric parameters like heart rate (HR) and blood oxygen saturation (SpO2) during for example a static workout session, so you will be surprised to visualize your mammalian diving reflex or your SpO2 recovery rate.
(HR and SpO2 measure during a static workout session)
You can track your head angle during a dynamic workout session in order to improve your diving posture to reach the optimal hydrodynamics.
(SpO2 and Head Posture Angle during a dynamic workout session)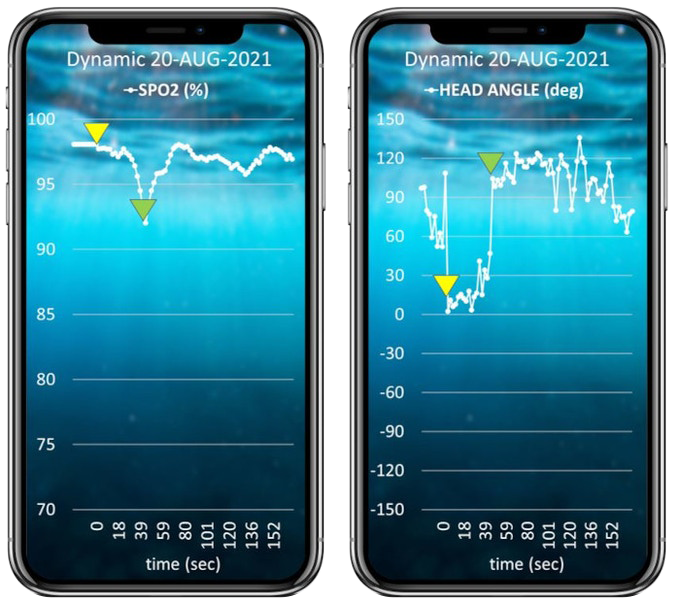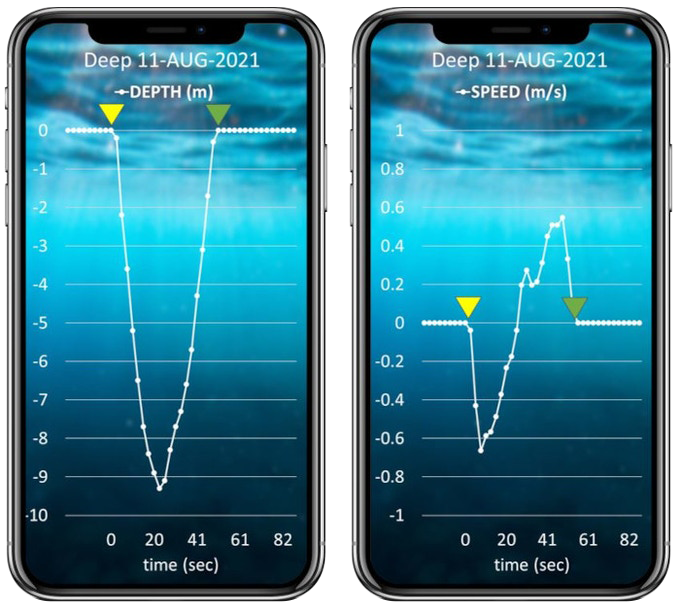 You will track not only the classic depth parameter, but also the descending and ascending speed during a deep dive in order to take under control the energy and oxygen consumption.
(Depth and descending/ascending speed during a deep or a spearfishing session)
SHERE YOUR FREEDIVING EXPERIENCE
OXAMA makes freediving more social! You can install OXAMA app on your IOS or Android phone and once out of the water download all data from the OXAMA device using a simple Bluetooth connection. The fun now begins! You will find your immersion data and you will be able to analyze in detail the chart of each parameters. You will be able to zoom or do correlations between parameters.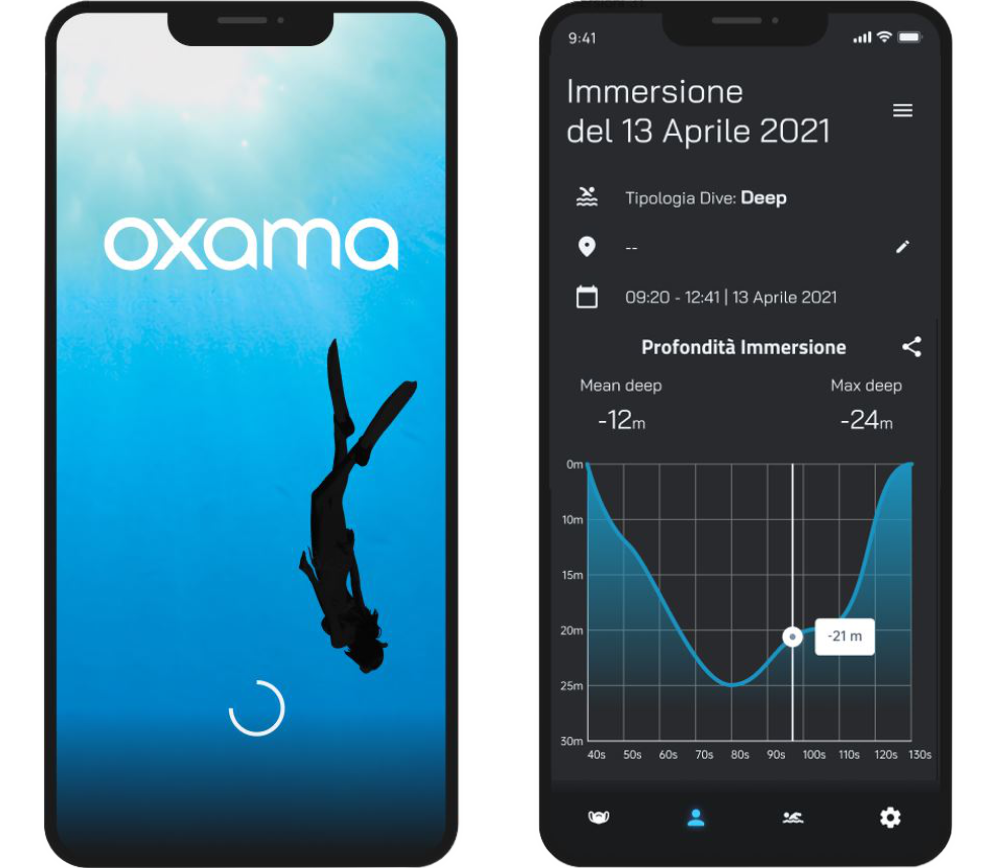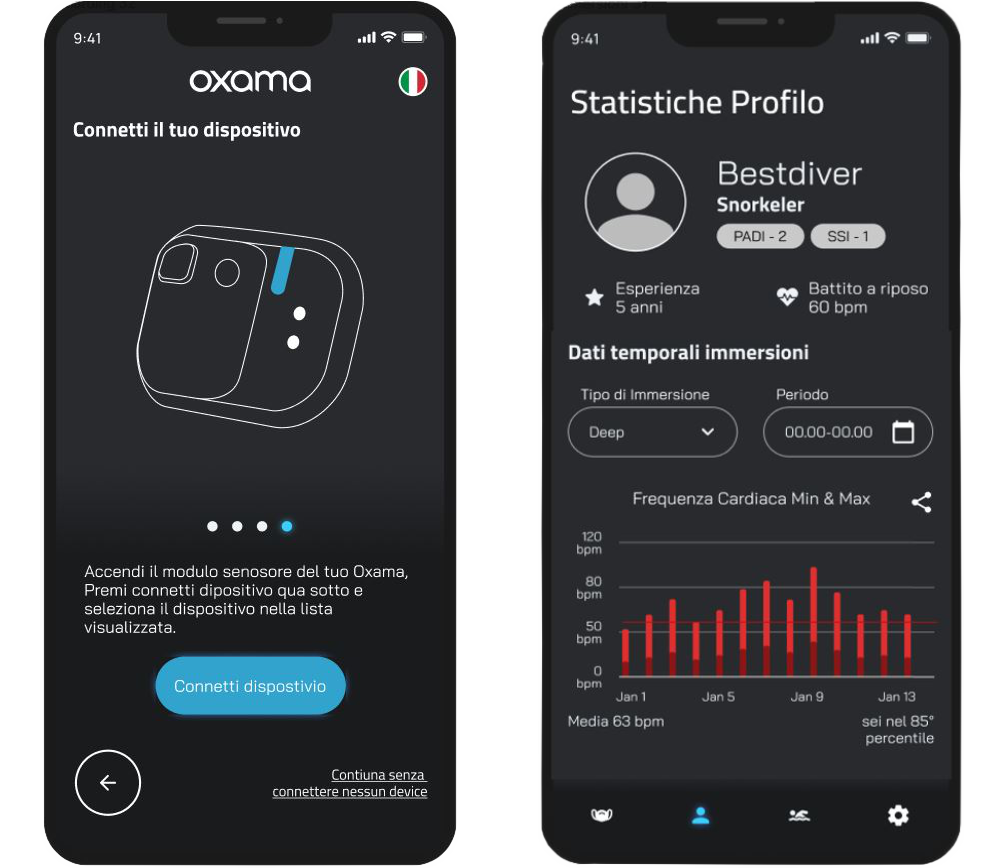 You will find all your personal records and if you want you will share any chart or result on your preferred social network. You will live again your immersion experience also out of the water and you will be able to plan a data based workout to improve your performance. There's nothing better than friendly competition to keep you motivated.
NEED ANY INFORMATION?
If you are interested in the OXAMA product, please write us. We'll contact you to give you all the info you need.